Demolition
So you've finished that big concrete cutting, coring or wall-sawing job. What now? Why not have us break down your hard and soft debris and remove it for you? When it comes to Demolition jobs, we're experts. If you need to remove large chunks of concrete, asphalt, glass, rock, gravel, or even wood from your commercial site, our team can work quickly, efficiently and with integrity to take your debris, haul it, and dispose of it in an appropriate, environmentally conscious way. To accomplish this, we: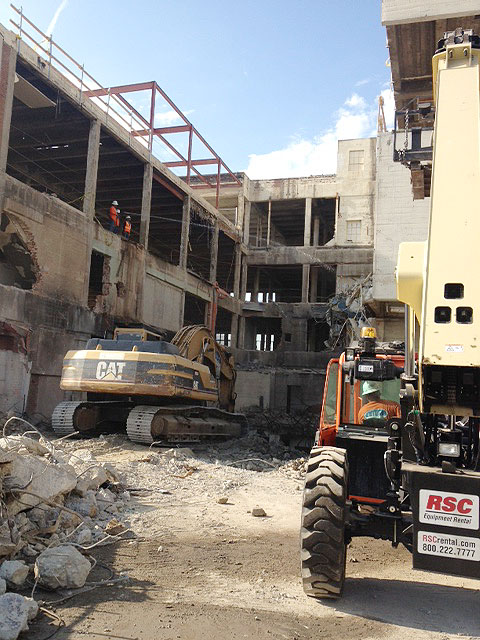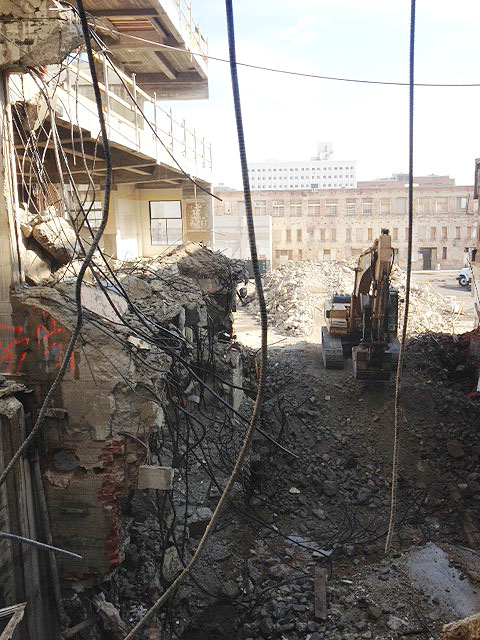 Follow rigorous safety standards to protect your site, your employees and our own workers from unnecessary injury.

Carefully haul waste away from your site and deposit it in an appropriately sized, solid structured receptacle.

Recycle your site waste whenever possible.

Work with licensed local waste dumps – professional, EPA standard following companies – to remove your site debris quickly and legally.
No one likes staring at a huge dumpster filled with trash. Our seasoned, HAZMAT- OSHA certified team believes in leaving your site better than we found it, and we'll work fast to have your debris removed in a flash. When you work with RICE, each Demolition project is finished only when the last scrap of materials leaves the site.